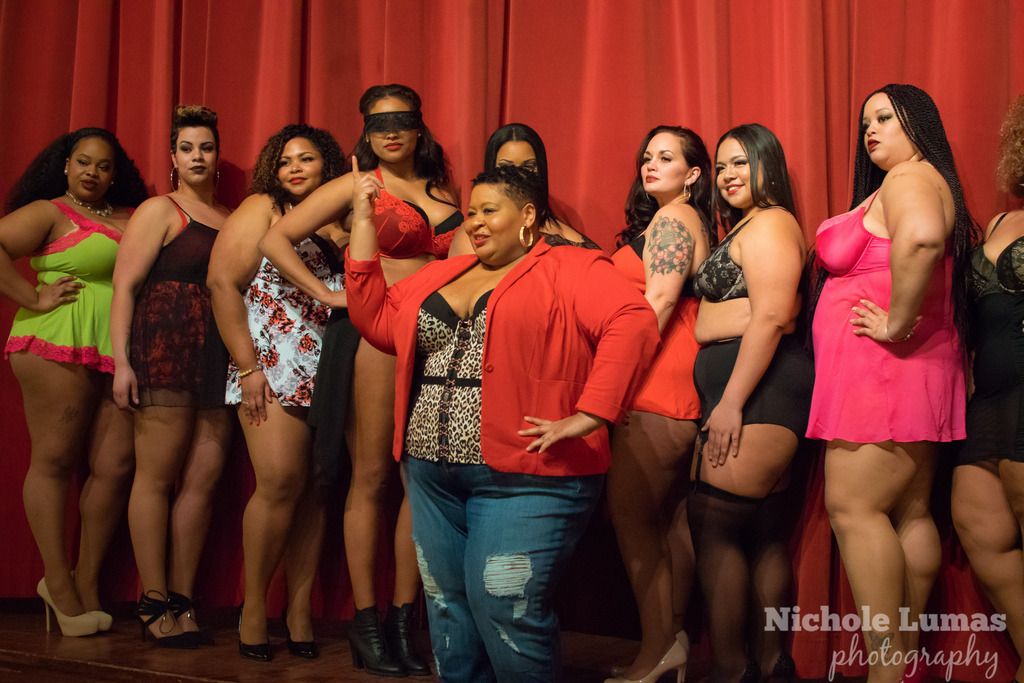 On Saturday, the 6th, I had a chance to witness self love in the form of fashion and spoken word. I was a guest at Opulence: A Lavish Evening of Sensual Arts ft/the Fuller Woman. This event was hosted by The International Fuller Woman Network. The hilariously funny Erica Watson was on the mic all night and definitely kept the energy up. If you see her, just shout, "5, 6, 7, 8!" and watch her twerk to the Gods!
"We are socialized to fear and even hate our bodies. In those rare instances in the media when there is a portrayal of a plus size woman as sensual being it is always met with ridicule and fat shaming.




There are several things that we know to be true:

We are desired and feel desirable.

We are worthy of having healthy relationships that honor and affirm our desires.

We don't need to wait for a partner to acknowledge our beauty.

We should be free to discover our own sexuality without feeling shame for doing so.

This Valentine season join us as we highlight the sensual side of the Fuller Woman through artistic expression from amazing women and men in our network."
The event was filled with body positivity from spoken word artists, the SoPhat Burlesque dance troupe, and
voluptuous
bodies struttin' the runway in Spring fashions from Lane Bryant and Pink Clubwear, as well as lingerie from Hips and Curves and Lane Bryant. The So Phat Burlesque dance troupe totally got the party started. Those women were full of energy and oozed sex appeal. I was in the back dancing in my chair. While they were on stage, I could not contain my booty to just that plastic chair. In between performances, Erica Watson, a comedienne from the Chi, had me laughing so hard that I was in tears. She even called on the audience to strut their stuff down the runway. The crowd lost it when the men took center stage and showed us women how to really do it. The fashion show was beautiful and now I have more reasons to get dressed. The models were a great range of plus sizes. They were beautiful and confident. I definitely took a little bit of that back with me. Check out the gallery below for some of the images from the night.
...